New Audio book:
Scarlett has never left the tiny island where she and her beloved sister, Tella, live with their powerful, and cruel, father. Now Scarlett's father has arranged a marriage for her, and Scarlett thinks her dreams of seeing Caraval, the far-away, once-a-year performance where the audience participates in the show, are over.
But this year, Scarlett's long-dreamt of invitation finally arrives. With the help of a mysterious sailor, Tella whisks Scarlett away to the show. Only, as soon as they arrive, Tella is kidnapped by Caraval's mastermind organizer, Legend. It turns out that this season's Caraval revolves around Tella, and whoever finds her first is the winner.
Scarlett has been told that everything that happens during Caraval is only an elaborate performance. But she nevertheless becomes enmeshed in a game of love, heartbreak, and magic with the other players in the game. And whether Caraval is real or not, she must find Tella before the five nights of the game are over, a dangerous domino effect of consequences is set off, and her sister disappears forever.
Welcome, welcome to Caraval . . . beware of getting swept too far away.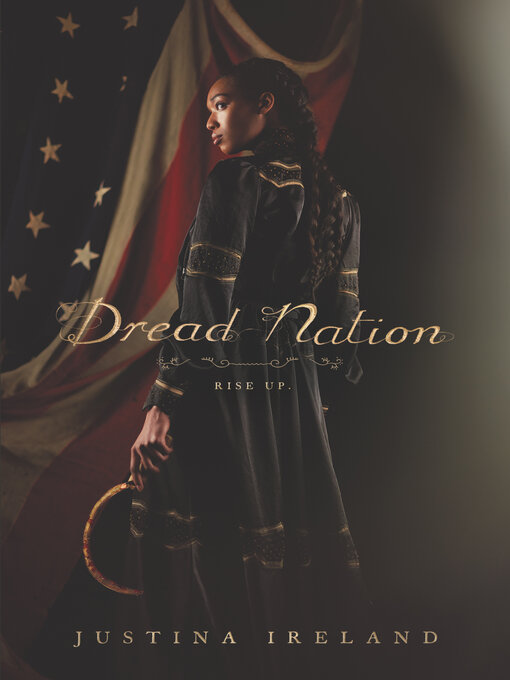 Jane McKeene was born two days before the dead began to walk the battlefields of Gettysburg, Pennsylvania—derailing the War Between the States and changing the nation forever.
In this new America, safety for all depends on the work of a few, and laws like the Native and Negro Education Act require certain children attend combat schools to learn to put down the dead.
But there are also opportunities—and Jane is studying to become an Attendant, trained in both weaponry and etiquette to protect the well-to-do. It's a chance for a better life for Negro girls like Jane. After all, not even being the daughter of a wealthy white Southern woman could save her from society's expectations.
But that's not a life Jane wants. Almost finished with her education at Miss Preston's School of Combat in Baltimore, Jane is set on returning to her Kentucky home and doesn't pay much mind to the politics of the eastern cities, with their talk of returning America to the glory of its days before the dead rose.
But when families around Baltimore County begin to go missing, Jane is caught in the middle of a conspiracy, one that finds her in a desperate fight for her life against some powerful enemies.
And the restless dead, it would seem, are the least of her problems.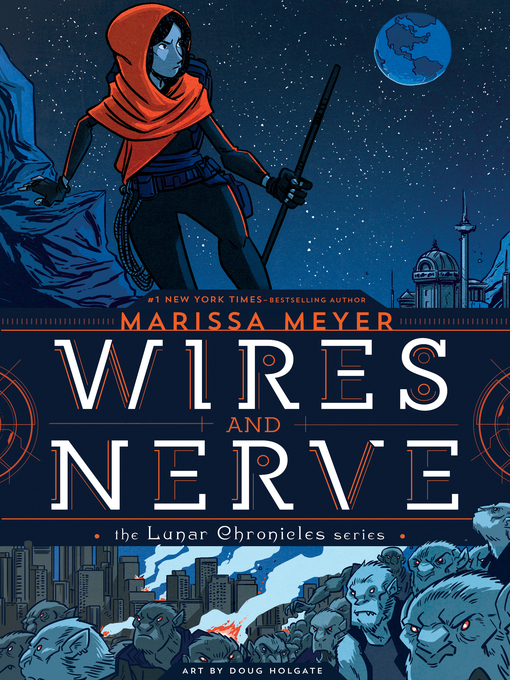 In her first graphic novel, bestselling author Marissa Meyer extends the world of the Lunar Chronicles with a brand-new,action-packed story about Iko, the android with a heart of (mechanized) gold.When rogue packs of wolf-hybrid soldiers threaten the tenuous peace alliance between Earth and Luna, Iko takes it upon herself to hunt down the soldiers' leader. She is soon working with a handsome royal guard who forces her to question everything she knows about love, loyalty, and her own humanity. With appearances by Cinder, Cress, Scarlet, Winter, and the rest of the Rampion crew, this is a must-have for fans of the bestselling series.
When fragile, sixteen-year-old Hope Walton loses her mom to an earthquake overseas, her secluded world crumbles. Agreeing to spend the summer in Scotland, Hope discovers that her mother was more than a brilliant academic, but also a member of a secret society of time travelers. And she's
alive
, though currently trapped in the twelfth century, during the age of Eleanor of Aquitaine. Hope has seventy-two hours to rescue her mother and get back to their own time. Passing through the Dim, Hope enters a brutal medieval world of political intrigue, danger, and violence. A place where any serious interference could alter the very course of history. And when she meets a boy whose face is impossibly familiar, she must decide between her mission and her heart—both of which could leave Hope trapped in the past forever.
North Korea is known as the most repressive country on Earth, with a dictatorial leader, a starving population, and harsh punishment for rebellion.Not the best place for a family vacation.Yet that's exactly where Mia Andrews finds herself, on a tour with her aid-worker father and fractious older brother, Simon. Mia was adopted from South Korea as a baby, and the trip raises tough questions about where she really belongs. Then her dad is arrested for spying, just as forbidden photographs of North Korean slave-labor camps fall into Mia's hands. The only way to save Dad: get the pictures out of the country. Thus Mia and Simon set off on a harrowing journey to the border, without food, money, or shelter, in a land where anyone who sees them might turn them in, and getting caught could mean prison -- or worse.An exciting adventure that offers a rare glimpse into a compelling, complicated nation, In the Shadow of the Sun is an unforgettable novel of courage and survival.
"The runes have spoken. We have our champion...Matthew Thorsen."
Matt hears the words, but he can't believe them. He's Thor's representative? Destined to fight trolls, monstrous wolves and giant serpents...or the world ends? He's only thirteen.
While Matt knew he was a modern-day descendent of Thor, he's always lived a normal kid's life. In fact, most people in the small town of Blackwell, South Dakota, are direct descendants of either Thor or Loki, including Matt's classmates Fen and Laurie Brekke. No big deal.
But now Ragnarok is coming, and it's up to the champions to fight in the place of the long-dead gods. Matt, Laurie, and Fen's lives will never be the same as they race to put together an unstoppable team, find Thor's hammer and shield, and prevent the end of the world.
In their middle grade debut, K.L. Armstrong and M.A. Marr begin the epic Blackwell Pages series with this action-packed adventure, filled with larger-than-life legends, gripping battles, and an engaging cast of characters who bring the myths to life.
Alexa Hollen is a fighter. Forced to disguise herself as a boy and serve in the king's army, Alex uses her quick wit and fierce sword-fighting skills to earn a spot on the elite prince's guard. But when a powerful sorcerer sneaks into the palace in the dead of night, even Alex, who is virtually unbeatable, can't prevent him from abducting her, her fellow guard and friend Rylan, and Prince Damian, taking them through the treacherous wilds of the jungle and deep into enemy territory.
The longer Alex is held captive with both Rylan and the prince, the more she realizes that she is not the only one who has been keeping dangerous secrets. And suddenly, after her own secret is revealed, Alex finds herself confronted with two men vying for her heart: the safe and steady Rylan, who has always cared for her, and the dark, intriguing Damian. With hidden foes lurking around every corner, is Alex strong enough to save herself and the kingdom she's sworn to protect?
A New York Times bestselling dark epic fantasy inspired by the tale of Snow White, from C. J. Redwine, the author of the Defiance series. This breathtakingly romantic, action-packed fantasy is perfect for fans of A Court of Thorns and Roses and Cinder.
Lorelai Diederich, crown princess and fugitive at large, has one mission: kill the wicked queen who took both the Ravenspire throne and the life of her father. To do that, Lorelai needs to use the one weapon she and Queen Irina have in common—magic. She'll have to be stronger, faster, and more powerful than Irina, the most dangerous sorceress Ravenspire has ever seen.
In the neighboring kingdom of Eldr, when Prince Kol's father and older brother are killed by an invading army of magic-wielding ogres, the second-born prince is suddenly given the responsibility of saving his kingdom. To do that, Kol needs magic of his own—and the only way to get it is to make a deal with the queen of Ravenspire, promise to become her personal huntsman—and bring her Lorelai's heart.
But Lorelai is nothing like Kol expected—beautiful, fierce, and unstoppable—and despite dark magic, Lorelai is drawn in by the passionate and troubled king. Fighting to stay one step ahead of the dragon huntsman—who she likes far more than she should—Lorelai does everything in her power to ruin the wicked queen. But Irina isn't going down without a fight, and her final move may cost the princess the one thing she still has left to lose.